You might have already applied your Lip Kit and wondered, "How can I get like Kylie Jenner lip? how she's doing it?" Well, now that question has been answered for you. After Kylie has posted her Lip Kit tutorial on the Snapchat, she shows up the steps that she uses it to get huge plump pout lips, and it turns out she does things a little differently than you might think.
You've also seen plenty of photos of Jenner wearing her Lip Kits. She's always marketing her products by sharing pictures of herself, Jenner gave a very short, but very helpful tutorial on how she wears her Lip Kits. She's got her own way of doing it.
 So if you're looking to get the perfect liquid lipstick pout as Kylie Jenner lip, then you'll want to follow her steps to get a glossy and bigger lip:
1/ Clean up lips, entire your lips with lip liner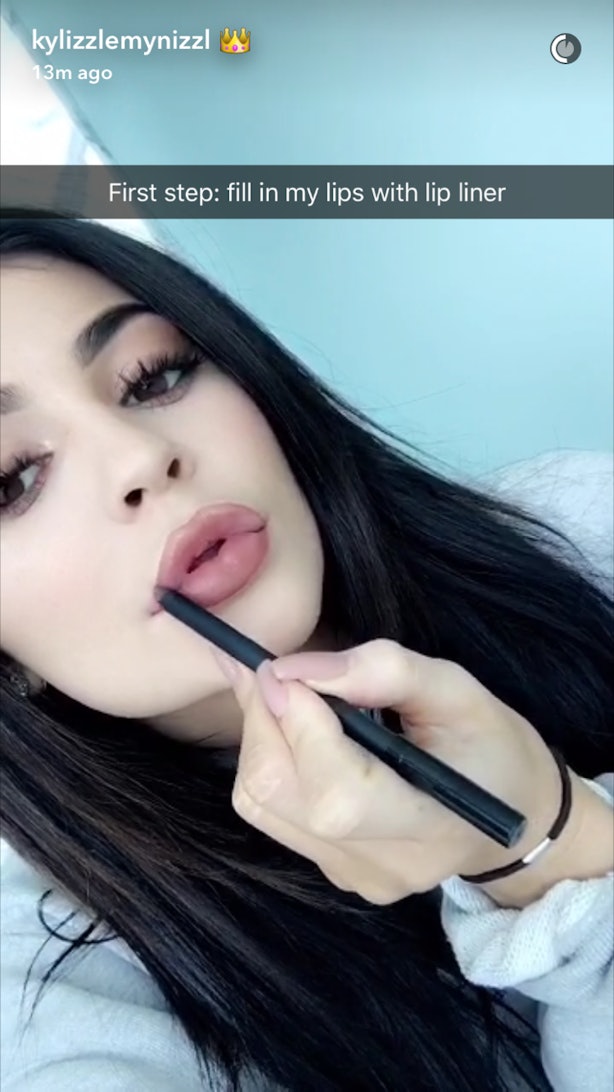 At first, you need to prepare your lips. Massage your lip scrub all it all, and let it for two minutes, then rinse it off. after that you need analyzing your lip shape, by using a lip liner in the color of your choice, then line your entire lip, and if you won't you can also fill the entire your lip with the same lip liner, that's works as a great base and helps your lip color stay put for a long time.
2. Apply Liquid Lipstick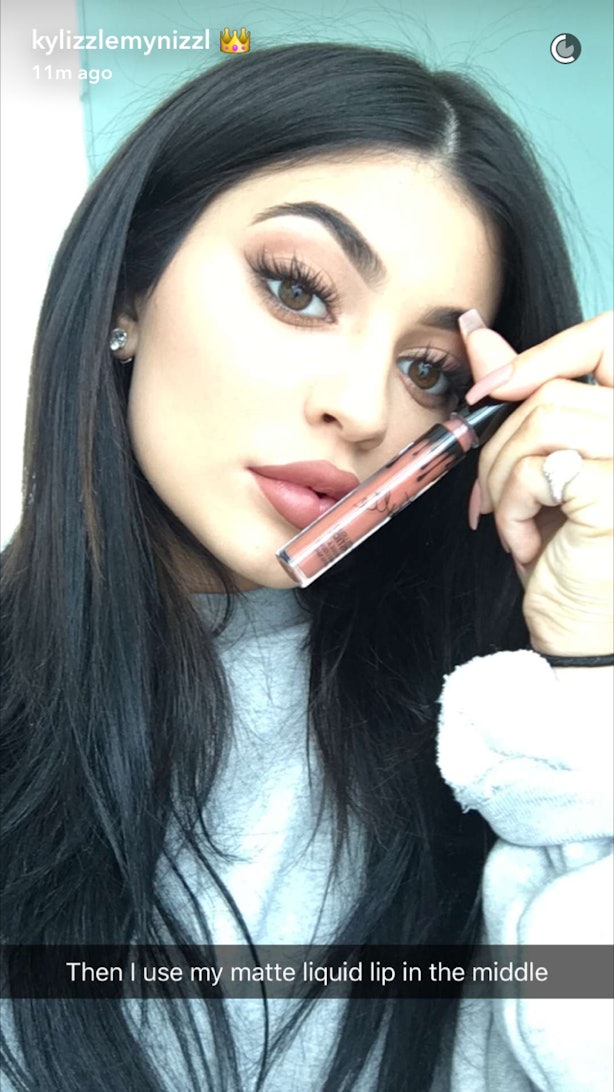 Choose your favorite liquid lipstick, and apply it by using a lip brush in the center of your lips, and try to fill the entire lips. That adds a precision to the application. Don't get crazy with it.
3/ Taps The Lipstick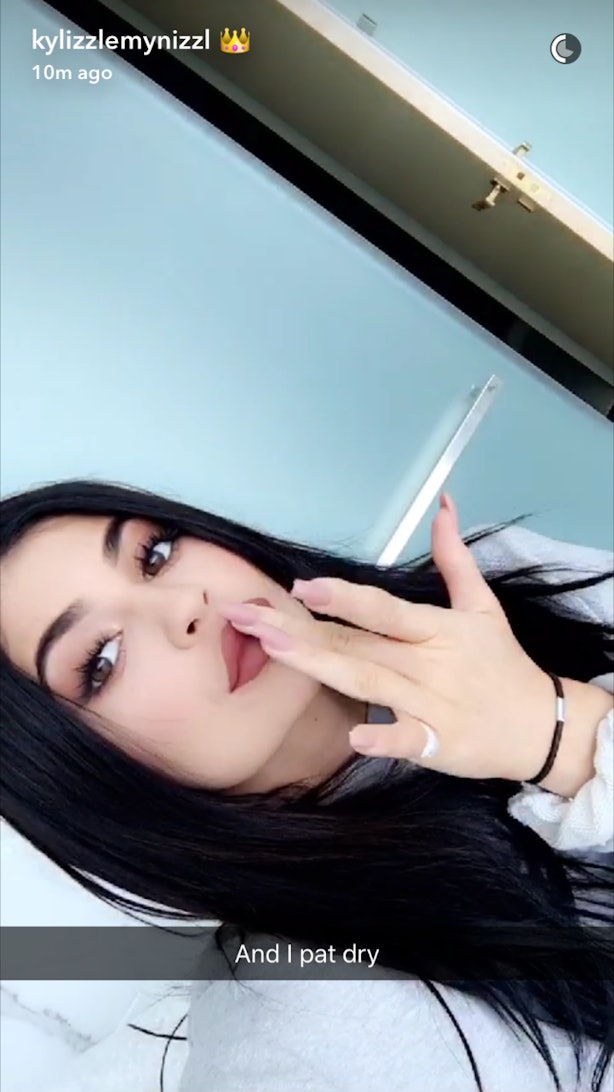 But the final step is the real game-changer, you must taps the lipstick out with your finger until it dries. She warns that some of it will come off on your hand, but assures her fans that it'll still look great.
It's that easy!
She's genius isn't she ! apply these simple tips and share your experience with us.